HappyBird
Gentoo Penguin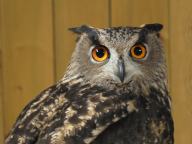 Joined: 17 Sep 2015




Posts: 305
User's local time:
2018 Feb 19 - 1:50 PM


Food Intolerances : GF, DF, SF, LF.

Posted: Wed Sep 30, 2015 8:23 pm

Post subject: HappyBird's Potted Medical History.........

---

Potted History

In 2005 I was diagnosed with Psoriatic Arthritis and commenced treatment. Before this I had a chequered history of allergies to various drugs, pollen, grass, dust etc. I began having migraine headaches aged nine triggered by allergies. I suffered terrible tonsillitis, hay fever, eczema and sinusitis. I often had tummy aches as a child but appeared to grow out of them as a teenager.

Between 2009 - 2014 I made numerous visits to my GP complaining of D. On many of these occasions after stool and blood tests that I had IBS. I do have the odd bout of IBS but he didn't understand that this was something different.

Eventually I made the link with bouts of D with eating gluten products. I visited the GP again and mentioned I suspected I was sensitive to gluten. He only way he could test my theory was for me to over-load on gluten ahead of a blood test. I just felt the gluten made me too ill and I protested that it did. I wouldn't have been well enough to get to the clinic to have my bloods done. We reached a stale mate and it was never proven that I am gluten sensitive. The GP wouldn't make a diagnosis on clinical evidence only.

I began trying gluten free breads, bread mixes and still reacted. This caused confusion until I saw the insides if a bread making factory and realised there was plenty of opportunities for error because these factories very often made batches of gluten free products between gluten products. I gave up on the gluten free products and embarked on a diet of strictly home cooked gluten free foods - mainly freshly made down to the sauces.

Eating out was always a problem even where restaurants offered gluten free items. Somewhere in the menu were items supposed to be gluten free that I reacted to immediately.

In late 2014 I asked for a referral to a colorectal specialist so we could rule out cancer of the colon. I had some bowel changes in frequency and size but no blood. The surgeon doing the colonoscopy found no abnormalities, no polyps or any sign of irritation. The diagnosis of mild diverticulosis was given. I wasn't given dietary advice or medication or a follow-up visit.

This year started with exam stress for two important exams in January 2015. I had three further exams lined up before the end of June. I put myself under a huge amount of stress and have subsequently had to postpone the rest of my course till I get better, at least over the brain fog and bad headache stage and extreme tiredness.


My partner, desperate about my ongoing explosive WD, nights spent in the loo etc and my general condition she started doing some research and found this forum. Not sure if she registered but she read as much as she could then bought the books recommended and started reading the one written by Tex. On the day after my very worst flare up of MC ten days ago I was due to take bowel prep for a CT Scan to exclude a stricture. The GI specialist suggested this on hearing my history of explosive WD inspite of ten months earlier my colonoscopy result being NAD. On the same day as he CT Scan my precious doggie needed an operation on her ear so I opted to have her ear done instead.

I started an elimination diet around the same time and stopped my NSAID Ketoprofen. Five or six days later I took one Ketoprofen for my arthritis and within hours the MC flared up. I never suspected the Ketoprofen could have been a problem.

Today I am on Day 4 of Elimination Diet. Things have settled with my tummy on my initial ten items of sea salt, pepper turkey breast, sweet potato, boiled carrots, ghee, almond milk, Rice Chex, tea, coffee, sugar.

DAY 1 - Elimination Diet
Basic foods: salt, pepper, ghee, tea, coffee, almond milk, carrot, sweet potato, banana, turkey, sugar.

Breakfast: Banana & Tea, water colured with berry juice.
Lunch: Carrot, sweet potato & turkey, Coffee.
Afternoon Jelly
Dinner
Carrot, sweet potato & turkey soup.

Day 2 Elimination Diet
Breakfast: Banana, juice & water
Lunch: almond milk, carrot, sweet potato & turkey soup, Tea, Coffee
Dinner: Carrot, sweet potato & turkey, jelly x 2, almond milk.
BM small hard, no abdo pain, migraine headache.

Day 3 Elimination Diet
Breakfast: Carrot, sweet potato & turkey, tea, Juice & water, Almond milk, coffee
Lunch: jelly x2, carrot, sweet potato & Turkey soup, Almond milk.
Bad migraine all day, no BM, Bad migraine 2h45am, brain fog, very tired & sleepy
HappyBird
Gentoo Penguin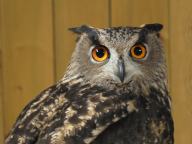 Joined: 17 Sep 2015




Posts: 305
User's local time:
2018 Feb 19 - 1:50 PM


Food Intolerances : GF, DF, SF, LF.

Posted: Mon Nov 16, 2015 10:20 pm

Post subject: Test Results...............

---

NUTRIENT DEFICIENT IN THE FOLLOWING:

Carotenoids
Folate
Iron
Lignans
Omega 3 Fatty Acids
Proanthocyanidins
Riboflavin
Silicon
Vit B 12


FOOD INTOLERANCES - HIGH LEVEL

Beef Percentage: 88
Beetroot Percentage: 91
Blue Mussel Percentage: 94
Broccoli Percentage: 94
Carrot Percentage: 96
Cashew Nut Percentage: 90
Cherry Percentage: 96
Cod Percentage: 95
Curry Spices Percentage: 99 (Coriander, Turmeric, Fenugreek, Cayenne, Fennel, Cumin and Black pepper).
Egg White Percentage: 88
Ginger Percentage: 98
Grapefruit Percentage: 91
Lettuce - Butter Percentage: 93
Lettuce - Radicchio Percentage: 87
Linseed Percentage: 89
Malt Percentage: 96
Milk Powder Percentage: 95
Pecan Nut Percentage: 91
Persimmon Percentage: 98
Sallow Thorn Percentage: 89
Sesame Seed Percentage: 97


METALS TESTING RESULT
Aluminum - medium
Antimony - low
Arsenic - high
Berrilium - low
Bismuth - medium
Cadmium - low
Chromium - low
Cobalt - high
Copper - low
Dental Amalgum - high
Gold - medium
Magnesium - medium
Manganese - high
Molybdenum - medium
Palladium - medium
Silver - medium
Strontium - low
Tin- low
Titanium - high
Vanadium - low
Lead - high
Mercury - medium
Nickel - high
Zinc - medium
_________________
Psoriatic Arthritis
Hypertension
Hashimoto Thyroiditis
Allergies
Severe Atopic Reactions
HIT
Elimination Diet Start : 1/9/15